OPENING – 2022: A Year in Panels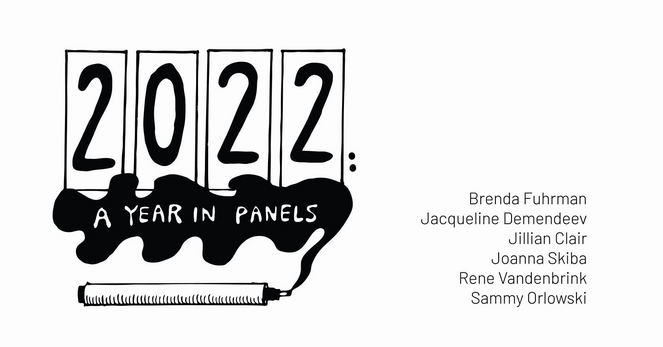 Good Sport is excited to announce the group exhibition "2022: A Year in Panels", displaying autobiographical work from 6 amazing local cartoonists. The exhibition will run from February 10 to March 4 with an opening reception on Friday, February 10 from 7-9pm. The show will be available for viewing on Saturdays from 12-4pm at 402.5 Richmond Street.
Looks to be an exhibition of #ldnont local cartoonist artists.